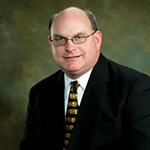 Alan Anselman is the General Plant Manager at Lennox Industries. He is responsible for the manufacturing facility in Marshalltown, Iowa, which produces residential furnaces and air conditioners.  He has held several positions of increasing responsibility at Lennox, including Engineering Manager, Advanced Manufacturing Engineering Director, and Cooling Plant Manager.  Alan previously worked for Electrolux in Engineering Management and Production Management positions.  He also held several different Engineering and Management roles at Toro Wheel Horse.
Alan serves on the Board of Directors for the Marshalltown Chamber of Commerce, and for the Marshall Economic Development Impact Committee.
Alan earned his bachelor's degree from Purdue University where he majored in Industrial Management with a minor in Industrial Engineering.  He earned his MBA from Indiana University.
---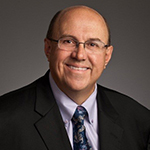 Dr. Dean L. Bartles is the Chief Manufacturing Officer at UI LABS and the Executive Director of the Digital Manufacturing & Design Innovation Institute in Chicago, IL.  He has served in both domestic and international capacities, with emphasis on manufacturing facility startups, plant management, program management, research and development, and production management. Dean has more than 35 years of management experience, which has included positions with General Dynamics, Primex Technologies, Olin Corporation, General Defense Corporation, and Fairchild Republic Company. Dean currently serves as the 2016 President of the Society of Manufacturing Engineers where he was made a Fellow in 2012 and the President Elect of the North American Manufacturing Research Institute.
Dean also currently serves as the Chairman Emeritus of the Board of Directors of the Smart Manufacturing Leadership Coalition, Chairman Emeritus of the Board of Directors of the National Center for Defense Manufacturing and Machining, as well as a Board member of the National Center for Manufacturing Sciences, and the MT Connect Institute. Dean also serves on the Iowa State Industrial Advisory Committee, the East Carolina University College of Technology Advisory Board, the Pittsburg State University College of Technology Industrial Leadership Council, and the American Society of Mechanical Engineers' Industrial Advisory Board where he was also awarded the status of "Fellow" in 2012.
Dean graduated from Shepherd University with a BS in Business Administration and holds a Master's in International Business from Tampa College, a Master's in Business Administration from Shippensburg University, a Doctorate in Business Administration from Nova Southeastern University and a Ph. D. in Technology Management with a concentration in Manufacturing Systems from Indiana State University where his dissertation research was entitled: "An Experiment to Assess the Utilization of Adaptive Control Technology on a CNC Lathe to Reduce Energy Consumption During Machining: A Step Towards Environmentally Conscious Manufacturing".
---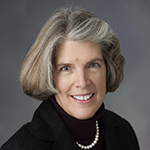 Mary Beth Brown is the retired Vice President of Product Integrity and Supply Chain Technical Resources for Hallmark Cards, Inc.  In this role she was responsible for the protection of Hallmark's brand equity and social license to operate by ensuring all products meet customer and consumer expectations of quality, are safe, compliant with all laws and regulations and made in a manner consistent with our standards of ethical sourcing and environmental sustainability.  In addition, she led the technical organization that builds capabilities to support the Hallmark supply chain.
Prior to that assignment, Mary Beth was the Vice President of Manufacturing responsible for all North American production and tooling facilities.  She was the Production Center Manager for Hallmark's Lawrence Production Center which was our pilot lean facility in 2006.
Brown joined Hallmark in 1981 as an Industrial Engineer and held positions of increasing accountability in creative and operations, including Director of Fixture Operations, Chief Technology Director, and Director of Global Supply Chain prior to assuming the production center manager position.
Mary Beth earned a bachelor's degree in industrial engineering from Iowa State University and a master's degree in business administration from the University of Kansas.  She is a registered professional engineer in Kansas.
---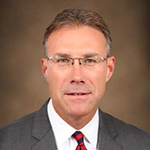 David Corbin is Vice President and Chief Information Officer at Vermeer Corporation, a global industrial and agricultural equipment company. His responsibilities include information technology, environmental health and safety, continuous improvement and facilities management.
David joined Vermeer in 1998 as a plant manager after starting his career at Dynamics Corporation and Ford New Holland. Since joining Vermeer, he has held leadership positions in manufacturing, procurement, engineering, continuous improvement and business segment management and has provided leadership to subsidiary organizations through board roles at Vermeer Freeman and Lely Vermeer Maschinenfabrik.
David serves on Iowa State University's IMSE Industrial Advisory Council and is also involved in the Iowa Advanced Manufacturing Council, Technology Association of Iowa, Rotary International, the Institute of Industrial Engineers and the Society of Manufacturing Engineers.
He is a native of Cherry Hill, New Jersey and graduated from Iowa State University with a bachelor of science degree in industrial engineering. David and his wife, Joan, have eight children and five grandchildren.
---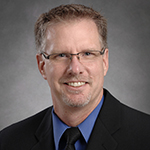 Jerry Dierickx retired at year's end in 2017 and has 32 years of experience in various roles at the Boeing Company, primarily in commercial aerospace operations. His recent roles include the Boeing Commercial Airplanes Industrial Engineering Functional Leader and Operations Training and Compliance. Other recent leadership roles include Program Production System Integration and Materials Management. In the positions, Jerry has contributed in implementing disciplined industrial engineering principles and practices in program fabrication, final assembly and delivery operations, including production system development for new products.
Dierickx began his career with Boeing in 1986 in Industrial Engineering and gained experience in various airplane programs. By applying and teaching lean principles, he gained opportunities to project manage and lead major production system transformation implementations while developing production system requirements into product design. He has managed various industrial engineering and factory operation teams including involvement with new airplane program development.
He received a bachelor's degree in Industrial Engineering from St. Ambrose University of Davenport, Iowa. He also attended the Aerospace Industry Manufacturing Seminar – University of Washington School of Business, the Engineering Leadership Program and Executive Business Series at Berkeley.
---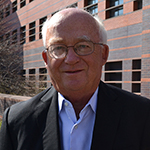 David Drew is the retired Vice President of Information Technology (Chief Information Officer) of 3M Company of St. Paul, Minnesota. In this role he was responsible for the information systems, IT infrastructure, telecommunications, process re-engineering, and technology support of 3M's operating and staff functions. He was involved in may 3M Corporate programs such as Six Sigma, process re-engineering, Data Warehousing, etc.
Before assuming the CIO function for total 3M, David spent much of his career in 3M's International Operations living in Europe for 15 years (Italy, France, and Belgium) and another 11 years responsible for all 3M information Technology outside of the USA.
During his career and after retirement, David has served on Customer Advisory Boards for many leading computer hardware, telecommunications, and software companies. He also was on advisory and steering committees for several colleges and universities advising on information technology or engineering. He was also a member of several a number of organizations in the field of information technology such as The Research Board, Concours, Society for Information Management, Corporate Executive Board, etc.
Mr. Drew graduated from ISU with a degree in Industrial Engineering and joined 3M company where he started as a Process and Industrial Engineer in the packaging and warehousing part of manufacturing. at 3M. He soon moved into information technology and has actively participated in most of the milestones of IT development in various capacities such as data base management, on line transaction processing, end user computing, telecommunications advances, data warehousing, world wide web and internet, process re-engineering, e-business, social computing, etc.
---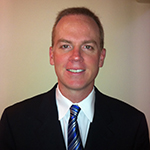 Eric Ervin has served on IMSE's Industrial Advisory Committee (IAC) since 2003 and has also served as the committee chair. Eric is Vice President of Engineering & Technology at J.B. Hunt Transport and started with the company in the Fall of 2002. He has managed engineering support for JBHT's intermodal, trucking and logistics business units and leads engineering support for the sales, pricing, marketing and operations organizations. Eric works with JBHT's sales team to help shippers identify value creation opportunities for: truck-to-intermodal conversion, LTL-to-TL conversion, TMS applications, logistics network design/optimization and supply chain consulting. Eric's team specializes in management science applications including: optimization, simulation, forecasting, predictive analytics and financial modeling.
Eric previously worked as a project manager Promodel Corporation (1 year) in Bethlehem, PA and as a manager at Accenture (7 years) in Chicago, IL. Eric has Bachelor of Science in Industrial Engineering from Iowa State University (1995) and an MBA at the Sam M. Walton College of Business at the University of Arkansas (2005). Eric is a member of INFORMS and IIE.
You can find out more about Eric's professional experience and education from his LinkedIn profile.
---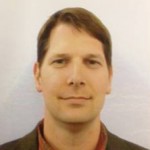 Eric Flakne is the Global Innovation Supply Network Leader for Gillette, which is housed in Procter & Gamble (P&G) the world's largest consumer products company.  In this role Eric leads the supply network design for new product innovation, global sourcing, cost savings portfolio, long range business planning and supplier relationships.  He sits on the Global Male Shave Care Leadership team.
Eric has been with P&G since 2000 in their Product Supply organization starting at the Iowa City, IA manufacturing site.  In his time at P&G he has held positions of increasing responsibility across different disciplines in Product Supply ranging from engineering, manufacturing, supply network and innovation management and across several regional and global business units spanning Hair Care, Oral Care, Baby Care and Shave Care.  He has obtained P&G's certifications in Supply Network Design, Program Management and IWS Manufacturing.  Prior to his career at P&G Eric graduated from Iowa State University with a BS degree in Industrial Engineering in 1999.
---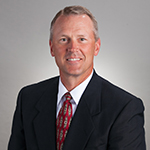 Wayne Flory is the Vice President of Material and Supply at Rockwell Collins. His responsibilities include running the supply chain organization. Previously, Wayne served as the Vice President of Manufacturing Operations for Rockwell Collins, where his responsibilities included execution of Operations supporting all Government programs globally.
Wayne was  also the Senior Director of Advanced Operations and Services for Rockwell Collins with responsibility for the overall leadership for Advanced Manufacturing Technology, Facilities Services, Environmental Safety & Health, and the Rockwell Collins vertical supplier businesses in circuit board and fabrication production. Wayne has also held positions of increasing responsibility within manufacturing including Director of Manufacturing Operations in several locations.
Wayne earned his bachelor's degree in Industrial Engineering from Iowa State University. He earned his master of business administration degree from the University of Iowa.
---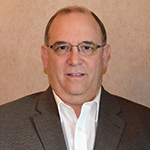 Nathaniel (Nat) Harris, IAC Chair, is the Maintenance and Facilities Manager for the Tractor and Cab Assembly Operations at the John Deere Waterloo Works, Waterloo, Iowa. His responsibilities include the leadership of all preventative and reactive maintenance activities supporting John Deere's 2.4 M sq. ft. large tractor assembly facility.
Prior to joining John Deere, Nat spent over 20 years with General Motors at its former Electro-Motive Division. While there Nat held several senior leadership positions including Director of Manufacturing Engineering, Director of Quality and Lean Manufacturing, and Director of Operations.
Nat earned his Bachelor's of Science degree in Industrial Engineering from Purdue University, West Lafayette, Indiana. He earned his Master's of Science degree in Industrial Engineering as a General Motor's Fellow at Northwestern University, Evanston, Illinois.
---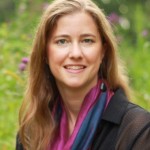 Kara Hobart is a Senior R&D Engineer for General Mills and started with the company in 2005.  She currently works in Minneapolis, MN, supporting global baking products.  You may find her running a DOE to test new ingredients in the pilot plant, analyzing data to create manufacturing efficiencies across baking platform plant locations, or interacting with consumers about all kinds of baking products.  Prior to her current role, Kara held positions supporting the quality and regulatory organization in General Mills' Grain Lab in Minneapolis, MN, and plant operations in Lodi, CA, and Cedar Rapids, IA.  In addition to R&D work at General Mills, Kara spends much of her time supporting Partners in Food Solutions (PFS), which connects expertise with opportunity.   PFS connects small and growing businesses in Africa to learn from experts around the world to create improved business models and processing efficiencies.  She is the country lead for Ethiopia, supporting 10 different businesses on 22 projects.
Kara received her bachelor's degree in Industrial Engineering from Iowa State in 2003.  She earned her master's degree also in Industrial Engineering from Pennsylvania State University at State College, PA in 2005.  Kara is also an ASQ Certified Quality Engineer.
---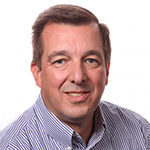 Russ Rein is the Engineering Development Program Manager for HNI Corporation, located in Muscatine, Iowa. HNI is the world's second largest manufacturer of office furniture and the leading producer of gas and wood burning fireplace products.  His responsibilities include the strategic execution of activities to recruit and train engineering talent to support the design and operational initiatives of the HON and Allsteel brands.  Since 2001, Russ has held various product development engineering and operational positions of increasing responsibility within HON and Allsteel including managing several focused factories, new product development, project management and engineering support for multiple operational locations.  He also held various engineering roles with the furniture operations division of Rosemount, Inc. (12 years) in Minneapolis, MN.
Russ earned his bachelor's of Science degree in Mechanical Engineering from Tri-State University in Angola, Indiana and his Masters of Business Administration degree from the University of St. Thomas in St. Paul, Minnesota.
---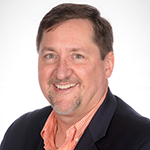 David G. Rush is the Senior Vice President, Distribution & Logistics for Tory Burch. He is responsible for Distribution & Logistics Operations globally, including day-to-day operations and longer term strategic planning, and he is a member of the Leadership Team reporting to the CEO.
Before this position, he was the Vice President for Supply Chain Integration at Ralph Lauren Corporation, a global leader in the design, marketing and distribution of premium lifestyle products, including men's, women's and children's apparel, accessories, fragrances and home furnishings. He led client/KSA teams (including Polo Ralph Lauren, Europe & RalphLauren.com) in the development of appropriate logistics strategies, facility and systems designs, implementation, and start up of state-of-the-art Distribution Centers.
David joined Kurt Salmon Associates in 1986 and over 20 years progressed from Staff Consultant to Vice President.  He led KSA's Supply Chain Execution practice in Europe from 2000-2004 and subsequently joined Ralph Lauren in December 2005.  His 25+-year career in the Retail, Consumer Products, Direct Marketing, and e-commerce industries are characterized by the implementation of innovative solutions to problems that frequently become industry benchmarks.
---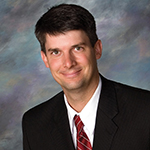 Mike Trachta is Vice President for Network Hospital Operations for Mercy Health Network in West Des Moines. He was formerly the Executive Vice President & COO of Mercy Medical Center. Trachta joined the Medical Center in April 2011, and was responsible for providing leadership and overseeing the overall operations of Mercy Medical Center. He served as Chief Executive Officer at Waverly Health Center for nine years prior to coming to Mercy Medical Center. Trachta also served as Chief Executive Officer at Marengo Memorial Hospital for four years and Keokuk County Health Center for three years. He received his Master of Business Administration in May of 1997 and his Master of Arts, Hospital and Health Administration in December of 1997, both from the University of Iowa in Iowa City, Iowa. Trachta is a member of the American Hospital Association Regional Policy Board, Iowa State University College of Engineering Advisory Council, and University of Iowa College of Public Health, Health Management and Policy Institutional Fundraising Steering Committee to name a few.
---