Industry Advisory Council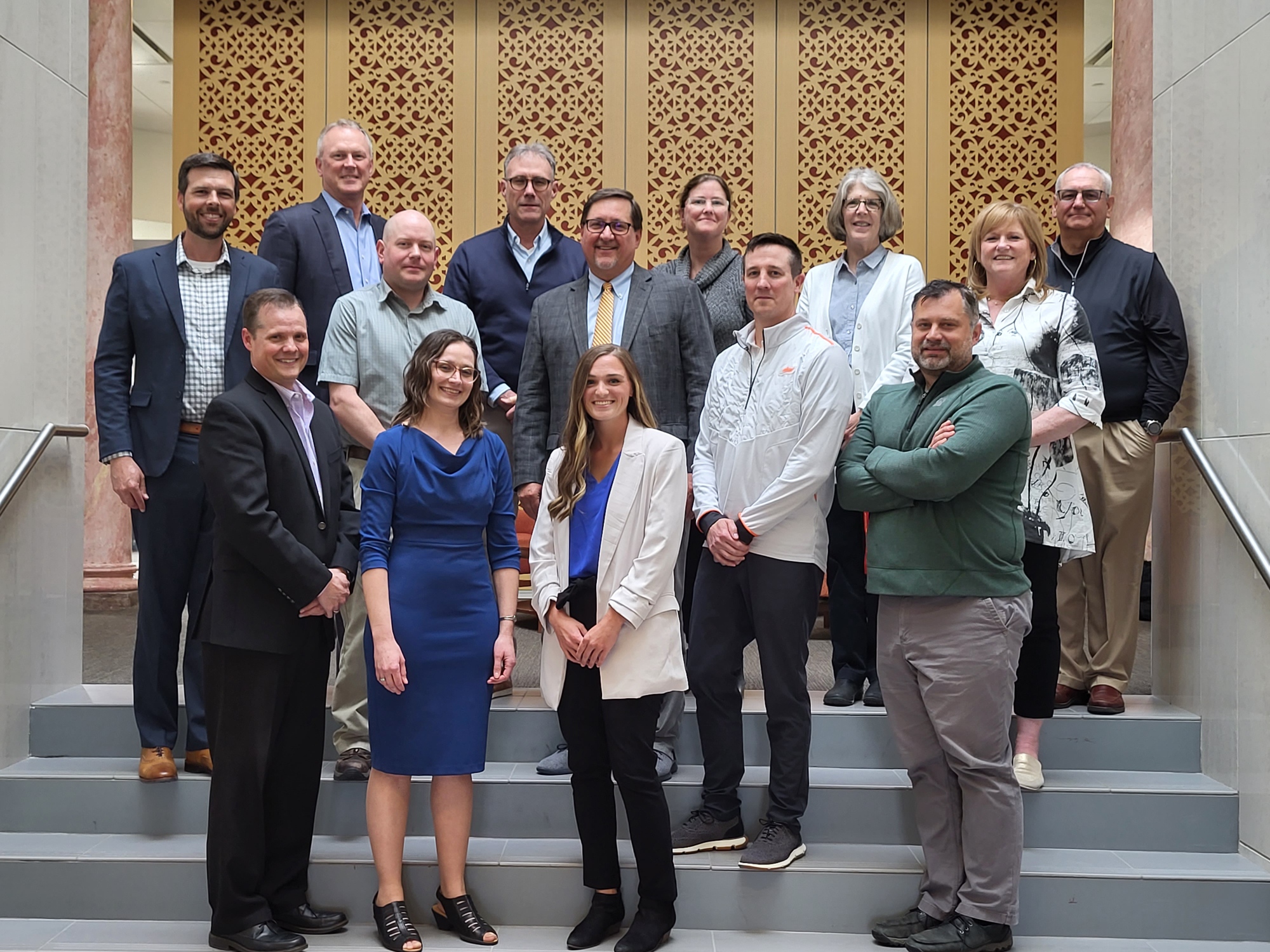 Valerie Boelman
UnityPoint Health – Des Moines
Valerie Boelman is the Assistant Vice President of Process Improvement and Engineering at UnityPoint Health – Des Moines. Her responsibilities include managing a diverse team of clinicians, engineers, and business professionals to improve the effectiveness and efficiency of processes across a three-hospital system. She began as a Process Improvement Coordinator and transitioned to Process Improvement Engineer prior to leading the Process Improvement Department. Valerie earned a Diplomate status and is currently a board member for Society for Health Systems, a professional organization within the Institute of Industrial and Systems Engineers to support the industrial engineering professionals involved in improving quality and efficiency of healthcare.

Prior to her experiences in healthcare, Valerie worked at Pella Corporation as a Continuous Improvement Engineer and Materials Scheduling Supervisor, and a Product and Process Engineer for Anderson Corporation.

Valerie earned a bachelor's degree in Industrial Engineering from Iowa State and a master's degree in Healthcare Engineering from Texas Tech University. She is a certified Six Sigma Black Belt and holds a Lean Bronze Certification.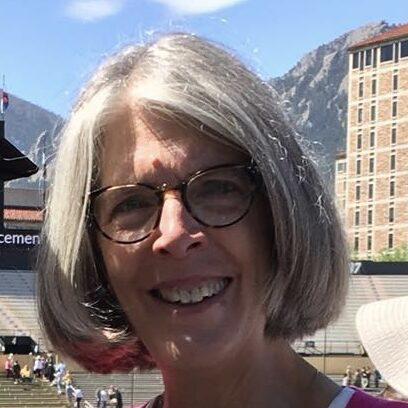 Mary Beth Brown
Hallmark Cards, Inc. (Retired)
Mary Beth Brown is an interim executive and active process improvement consultant currently working with Children International, a not for profit based in Kansas City.

She retired from Hallmark Cards, Inc. as the Vice President of Product Integrity where she was responsible for global product quality, social responsibility and product sustainability programs in addition to leading the technical resources supporting internal operations.

Prior to that assignment, Mary Beth was the Vice President of Manufacturing responsible for all North American production and tooling facilities. She was the Production Center Manager for Hallmark's Lawrence Production Center which was the pilot lean facility in 2006. Brown held several other leadership positions at Hallmark including Director of Fixture Operations, Chief Technology Director, and Director of Global Supply Chain as well as engineering positions in operations and creative.

Mary Beth earned a bachelor's degree in industrial engineering from Iowa State University and a master's degree in business administration from the University of Kansas. She is a registered professional engineer in Kansas.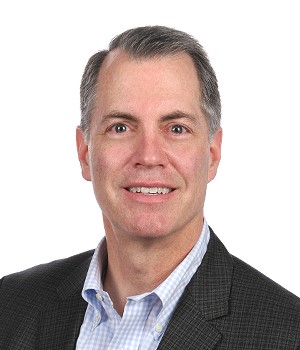 Alan C. Caslavka
General Electric Company – Aviation (Retired)
Alan C. Caslavka is retired President and General Manager, Avionics Systems within the General Electric Company's Aviation business. In this role he is responsible for a $750M annual revenue business that provides fixed wing, rotorcraft and unmanned air vehicle, avionics solutions for the civil and military markets. The business has 3,200 employees worldwide including operations in the United States, Europe and China.

Prior to joining GE in 2011, Alan was with Rockwell Collins Inc. for 27 years where he held various leadership positions: Vice President & General Manager for Precision Strike Platforms and Vice President & General Manager of Command, Control, Communications and Intelligence (C3I) Systems. He was recognized as Rockwell International's Engineer of the Year in 1991. Additionally, he led a team that received the Boeing "Spirit of Excellence" award as an outstanding supplier.

Alan has served, or is currently serving, on the boards of Richardson Hospital Association in Richardson, Texas, The United Way for the state of Ohio, and The Salvation Army for the greater Cincinnati and Northern Kentucky region.

Alan is a graduate of Iowa State University of Science and Technology, where he earned a Bachelor of Science degree in Industrial Engineering. He also is a graduate of Nova Southeastern University with a Master's in Business Administration. Alan relocated to the Cincinnati area in 2011 with his wife Cindy and three sons Mitchell, Bradley and Daniel.

GE Aviation, an operating unit of General Electric Company (NYSE: GE), is a world-leading provider of jet engines, components, avionics and integrated systems for commercial and military aircraft.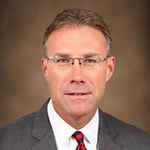 David Corbin
Vermeer Corporation
David Corbin is Vice President and Chief Information Officer at Vermeer Corporation, a global industrial and agricultural equipment company. His responsibilities include information technology, environmental health and safety, continuous improvement and facilities management.

David joined Vermeer in 1998 as a plant manager after starting his career at Dynamics Corporation and Ford New Holland. Since joining Vermeer, he has held leadership positions in manufacturing, procurement, engineering, continuous improvement and business segment management and has provided leadership to subsidiary organizations through board roles at Vermeer Freeman and Lely Vermeer Maschinenfabrik.

David serves on Iowa State University's IMSE Industrial Advisory Council and is also involved in the Iowa Advanced Manufacturing Council, Technology Association of Iowa, Rotary International, the Institute of Industrial Engineers and the Society of Manufacturing Engineers.

He is a native of Cherry Hill, New Jersey and graduated from Iowa State University with a bachelor of science degree in industrial engineering. David and his wife, Joan, have eight children and five grandchildren.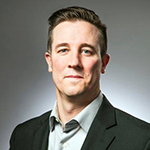 Greg Doonan
Syngenta
Greg Doonan is the Head of Novel Algorithm Advancement at Syngenta. In the 18 years he has been with Syngenta, Greg has held a variety of roles in Research and Development that include platform and protocol development of high throughput systems, soybean trait development and leading Global Genetic Projects in Oilseeds.

Prior to joining Syngenta, Greg held a research position with the University of Iowa, in which his work supported the human genome project. It was there that he gained an appreciation and appetite for platform development and process improvement. He took the experiences he gained while at the University of Iowa and began work at Garst Seed Company, a legacy company of Syngenta. He started Garst's first sequencing lab and soybean genetic marker platform. Greg then took a role leading Syngenta's Soybean Trait Introgression program in which he was responsible for the planning, implementation and delivery of Syngenta's Soybean trait development program. During this time, Greg become interested in modelling and simulations to drive improvement in Syngenta's soybean breeding programs. His efforts, along with the work of his colleagues in Soybean Product Development were recognized in 2015 when Syngenta won the Frantz Edelman Award for Achievement in Operations Research and the Management Sciences. Syngenta became the first agriculture company ever to be named a finalist for the award, much less win the prestigious honor.

As Head of Novel Algorithm Advancement at Syngenta, Greg is responsible for leading the development of tools and methods focused on process improvement, optimization, and improved decision making in Syngenta's breeding programs.

Greg holds a BS in biology and a MS in plant breeding, both from Iowa State University.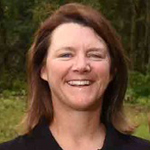 Shelley Finnestad
Edward Jones
Shelley Finnestad is a financial advisor at Edward Jones. As an Edward Jones financial advisor, I believe it's important to invest my time in understanding what you're working toward before you invest your money. Working closely with you and your CPA, attorney and other professionals, I can help determine the most appropriate financial strategy so you have more options when you retire, regardless of what you decide to do.

I hold insurance licenses and securities registrations in various states. My educational background also includes a bachelor's degree from Iowa State University in industrial engineering. While attending, I enjoyed the experience of being a Big Eight Golf Champion, was on the Academic All-American team three times, and earned a spot in the University Athletic Hall of Fame. After college, I toured the nation playing golf competitively for six years, qualifying and competing in the 1998 U.S. Open. I am a lover of outdoor activities and have hiked the Grand Canyon and Half Dome in Yosemite twice.

My branch office administrator and I are dedicated to providing you with the highest level of service possible. Please don't hesitate to call her with questions concerning your statement, dividends, stock certificates or your account in general.

We pride ourselves on our ability to provide highly personalized service. All aspects of our business are aligned to help us better understand and meet our clients' unique goals and needs.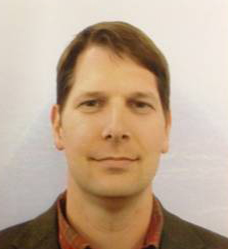 Eric Flakne
Proctor & Gamble
Eric Flakne is Vice President Quality Assurance of Global Grooming and Latin America Market Operations at Procter & Gamble. Procter & Gamble (P&G) is the world's largest consumer products company serving consumers in over 180 countries globally. His responsibilities span delivering quality products across innovation, suppliers, manufacturing and distribution globally for grooming brands of Braun, Gillette, Venus, King C. Gillette, Joy, and The Art of Shaving, along with distribution of P&G's total portfolio in Latin America.

Eric has been with P&G since 2000 in their Product Supply organization starting at the Iowa City, IA manufacturing site. In his time at P&G he has held positions of increasing responsibility across different disciplines in Product Supply ranging from engineering, manufacturing, supply network operations, innovation management and quality assurance. He has also worked across several regional and global business units spanning Hair Care, Oral Care, Baby Care and Grooming.

Prior to his career at P&G Eric graduated from Iowa State University with a BS degree in Industrial Engineering in 1999 and is a native of Muscatine, IA. He currently works and lives in the greater Boston, MA area and has a wife and five kids.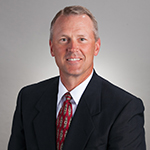 Wayne Flory
Collins Aerospace
Wayne Flory is the Executive Director of the Supply Chain Strategy & Systems for Collins Aerospace. His responsibilities include running the supply chain organization for the Avionics business. Previously, Wayne served as the VP of Material & Supply and VP of Manufacturing Operations for Rockwell Collins, where his responsibilities included execution of Operations supporting all Government programs globally.

Wayne was also the Senior Director of Advanced Operations and Services for Rockwell Collins with responsibility for the overall leadership for Advanced Manufacturing Technology, Facilities Services, Environmental Safety & Health, and the Rockwell Collins vertical supplier businesses in circuit board and fabrication production. Wayne has also held positions of increasing responsibility within manufacturing including Director of Manufacturing Operations in several locations.

Wayne earned his bachelor's degree in Industrial Engineering from Iowa State University. He earned his master of business administration degree from the University of Iowa.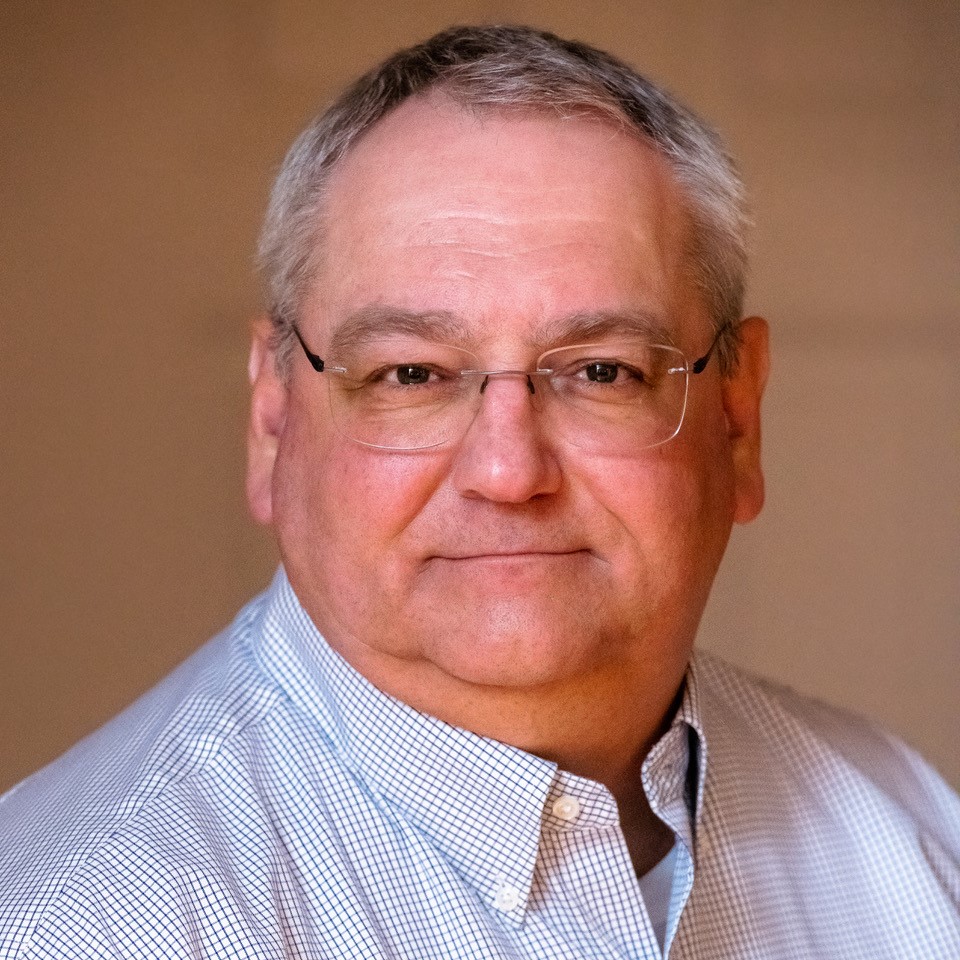 Dave Gardner
HNI Corporation
Dave Gardner is Vice President, Business Improvement & New Capabilities at HNI Corporation, a leading provider of Office Furniture and Hearth Appliances. His responsibilities include continuous improvement activities, new manufacturing capabilities and technology, and facilities. He joined HNI in 1983 as an Industrial Engineer and has held several executive and leadership roles in operations and continuous improvement, including President of one of their operating divisions.

Dave has served on various church and civic organization during his career. He joined the IMSE board in June of 2018. He is a native of Muscatine, Iowa and graduated from Iowa State University with a degree in Industrial Engineering. Dave and his wife Judene have 3 children and 2 grandchildren.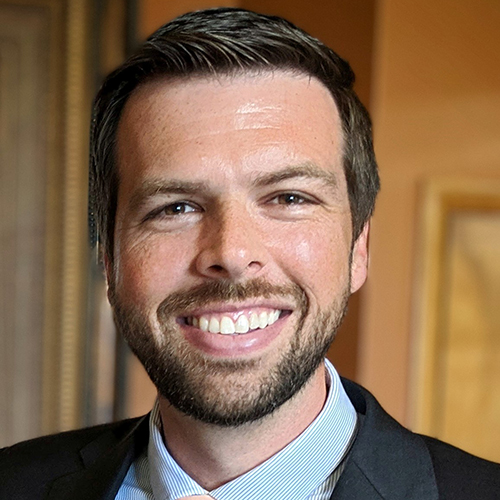 Spencer Geisler
Garmin International
Spencer Geisler has worked for Garmin International based in the Kansas City area since 2008 in various operational and quality roles including warehousing, logistics, and quality. He currently serves as the Associate Director of Quality. With more than 19,000 associates in 34 countries around the world, Garmin brings GPS navigation and wearable technology products that fuel people's passions in the automotive, aviation, marine, outdoor and fitness markets.

In his role, Spencer has leadership responsibility for a diverse set of quality and operational functions that work to identify customer and internal process issues, develop a deep understanding of the problem, and resolve them. His team partners with design, manufacturing, and supply chain to ensure Garmin continues to deliver products that are sought after for their compelling design, superior quality, and best value. In an operational focus, he leads Garmin's Configuration Management, Calibration, Reliability, and Quality Management System functions. These include Garmin's external quality system certifications to ISO 9001 (Consumer Products), AS 9100 (Aerospace), IATF 16949 (Automotive OEM).

Spencer graduated from Iowa State University in 2006 with a Bachelor of Science in Industrial Engineering. Spencer lives in the Kansas City area with his wife, Erin and their daughter, Elizabeth. He enjoys volunteering with various organizations around the city through his church and serves as a mentor to first-generation college-bound students through the Give Something Back program.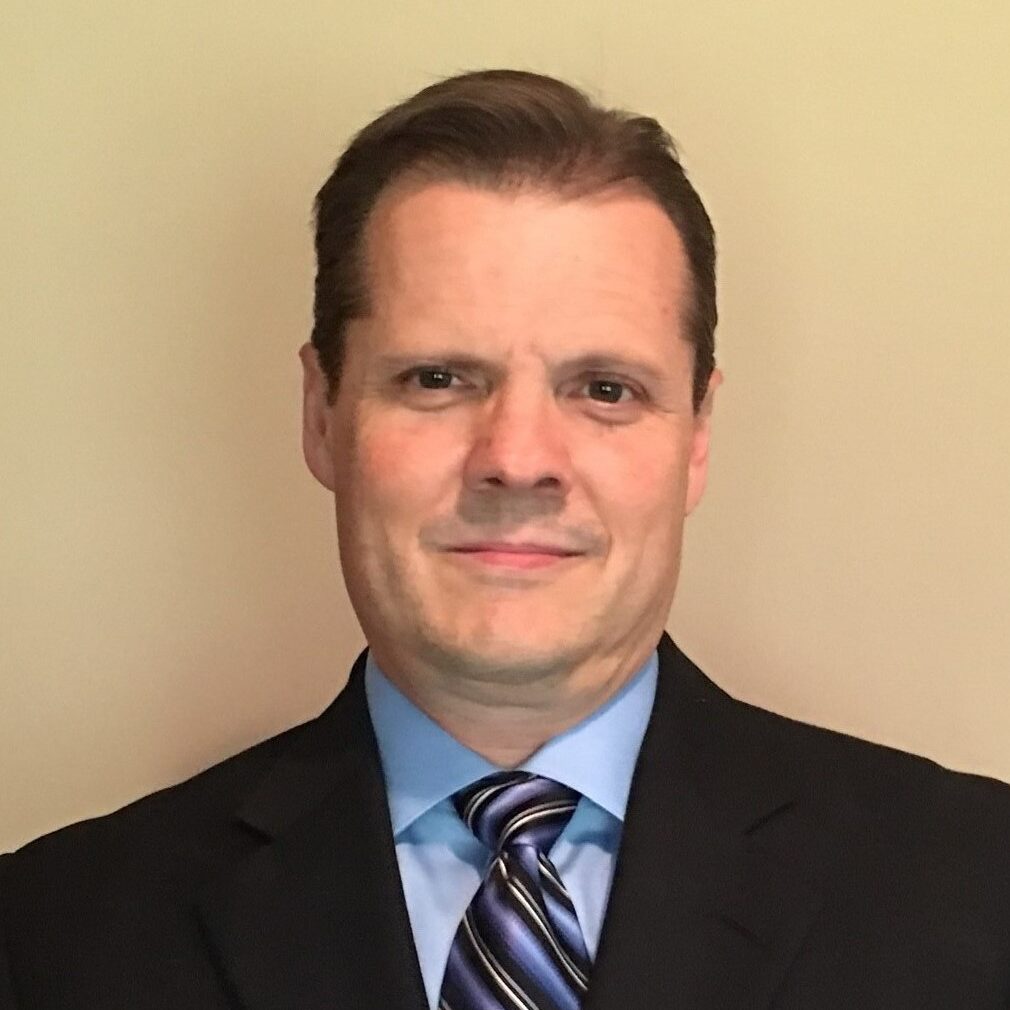 Shane Gydesen
Trane
Shane Gydesen is Building Automation System (BAS) Controls Engineering Leader for Trane, a global climate innovator with a portfolio of environmental products and services, providing efficient and sustainable climate solutions to buildings. He is an innovative and results-driven engineering leader focused on achieving exceptional results and continuous improvement. Shane has extensive experience driving product and process improvements, while building partnerships with key business decision-makers. Current responsibilities include Product Growth Team engineering leadership for an $80M business, focused on: Web-based Building Controls, Enabling Sub-systems, User Interfaces, and Service and Commissioning Tools. In addition, he leads the Systems Engineering and Platform Architect team, working across the Controls & Digital business.

In his 25 years with Trane, Shane has held a variety of roles. He started his career with Trane as part of the Graduate Training Program for Sales Engineers. Other roles include Marketing Engineer, Applications Engineer, Project Manager, Program Manager, and Building Controls Platform Leader. He holds multiple patents in BAS systems and has received several company awards for process and product lifecycle tool development and deployment.

Shane also worked for McQuay International and Twin City Fan & Blower Company, in the Twin Cities. He has a Bachelor of Science degree in Industrial Engineering from Iowa State University (1991)

Shane and his wife, Sherry, reside in Stillwater, MN. They are the proud parents of two adult children, one of which is a current ISU undergraduate and the other a recent graduate from North Dakota State University with a Bachelor of Science degree in Nursing.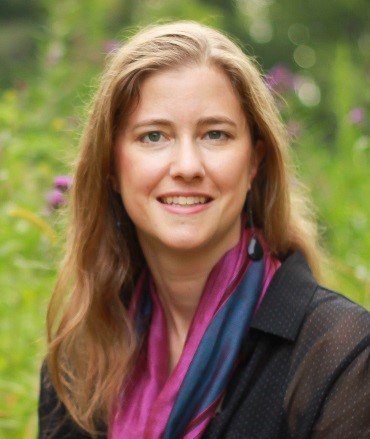 Kara Hobart
General Mills
Kara Hobart works for General Mills as an Associate Principal Research & Development Engineer. She started with the company in 2005. She currently works at the global R&D center in Minneapolis, MN, developing global baking products. You may also find her developing new technologies in the lab, running DOEs to test new ingredients in the pilot plant, analyzing data to create manufacturing efficiencies across baking platform plant locations, or interacting with consumers about all kinds of baking products. Prior to her current role, Kara held positions supporting the quality and regulatory organization in General Mills' Grain Lab in Minneapolis, MN, and plant operations in Lodi, CA, and Cedar Rapids, IA. In addition to R&D work at General Mills, Kara spends much of her time supporting Partners in Food Solutions (PFS), which connects expertise with opportunity. PFS connects small and growing businesses in African countries to learn from experts around the world to create improved business models and processing efficiencies.

Kara received her bachelor's degree in Industrial Engineering from Iowa State in 2003. She earned her master's degree also in Industrial Engineering from Pennsylvania State University in 2005. Kara is also an ASQ Certified Quality Engineer. Kara serves as the current Chair of the IAC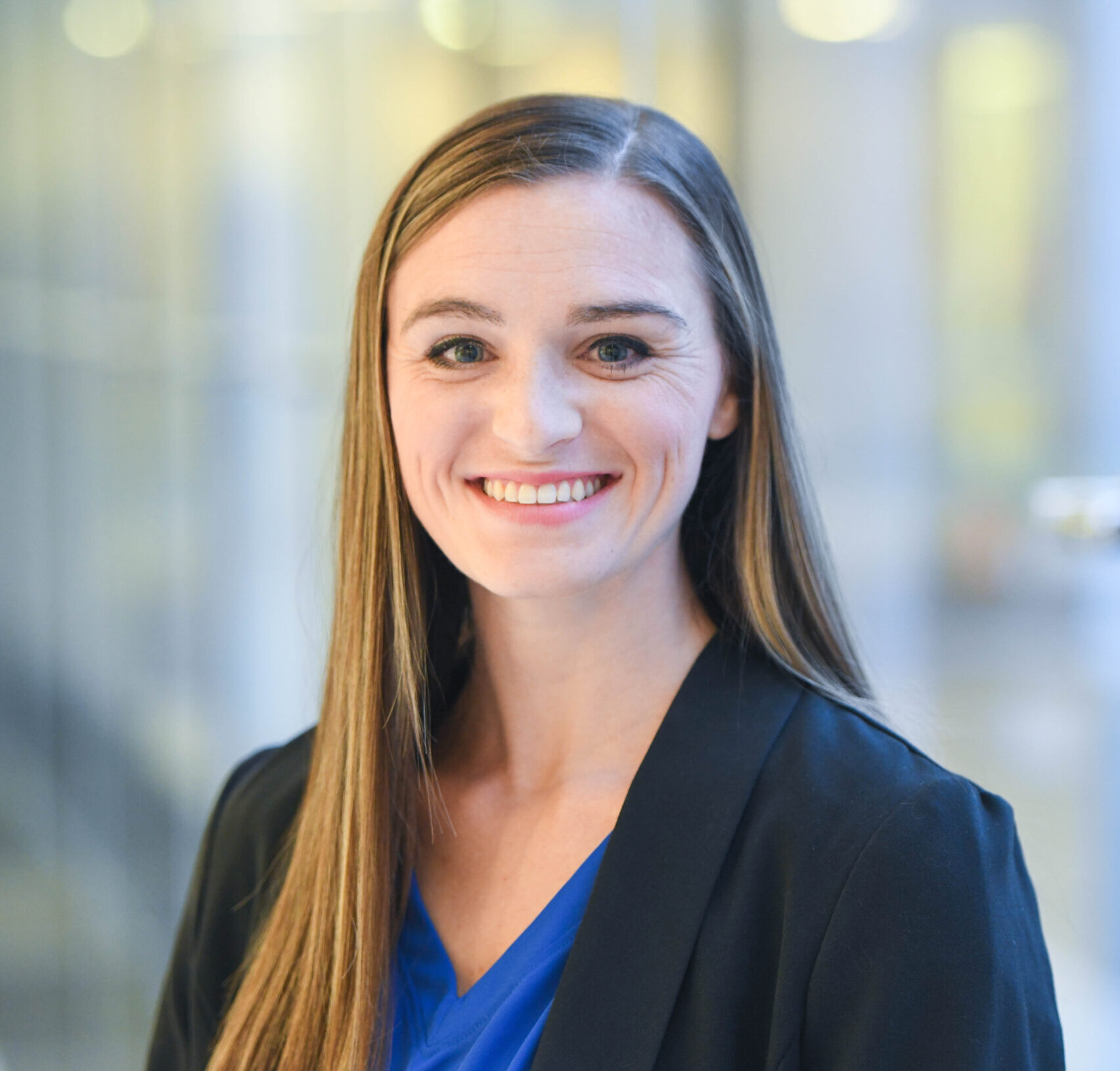 Emily Knight
Boeing Commercial Airplanes
Emily Knight is a Production and Industrial Engineering Manager for Boeing Commercial Airplanes (BCA). Her main responsibility is a functional leader in Industrial Engineering on the 777 program. In this role she is focused on leading a team that stabilizes and improves the production system. Previously, Emily was the lead Industrial Engineer across multiple teams in Commercial Airplanes. Her responsibilities have included leading diverse engineering teams across different value streams. She started at Boeing in 2016 as an Industrial Engineering Intern.
Emily earned her Bachelor of Science degree in Industrial Engineering from Iowa State University in 2017. She is currently pursuing a Masters of Engineering Management through Kansas State University.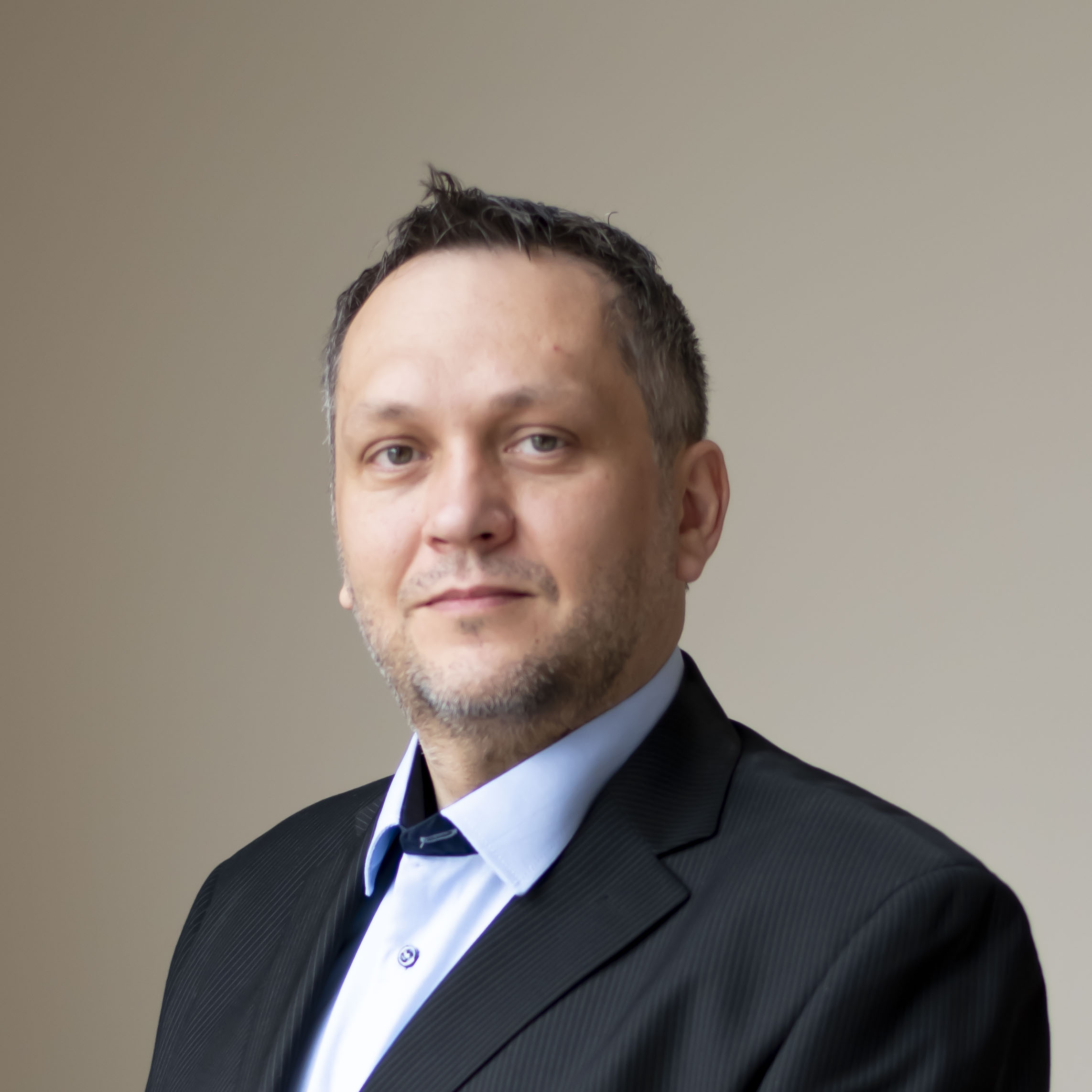 Radek Kornicki
BarnTools
Radek Kornicki is Mechatronics Engineering Manager for BarnTools. He previously served as Staff Engineer, Smart Factories for Danfoss Power Solutions where he worked out of their Ames, IA location leading global initiatives in the company's operations focusing on automation and digitalization. In his role, he focused on accelerating the purposeful adaptation of new technologies and creating connection points and synergies between local initiatives and the global strategy of Hydrostatics Division of DPS.

Prior to the current role, Radek lead Danfoss Engineering Team in Shanghai, China where He focused on supporting the Asian market while developing local talents and skillsets. Before that, He held both leadership and engineering positions in Ames, IA, and Nordborg in Denmark being responsible for product development and product & operations support.

Radek earned his MBA at Iowa State University and his Masters in Engineering and Biomechanics from the Wroclaw University of Science and Technology in Poland.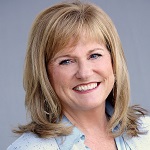 Lynn Long
Pella Corporation
Lynn Long is currently Senior Manager of Continuous Improvement at Pella Corporation. Pella Corporation, founded in 1925, is a leading innovator and manufacturer of windows and doors. Lynn joined Pella in 2010 and has also held leadership roles in sales and marketing at Pella.

Prior to Pella, Lynn was Director of Process Excellence at Wellmark Blue Cross Blue Shield. Lynn began her career at General Motors/Delphi Electrical/Electronics Division and held various leadership roles across product engineering, industrial engineering, product development, quality systems, production control & logistics, sales, and global manufacturing planning. Prior to leaving Delphi she led the Global Cable business unit and Innovation and Continuous Improvement globally before leaving the company to go home to Iowa in 2008.

Lynn has a Bachelor of Science degree in Industrial Engineering from Iowa State University.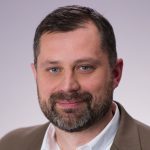 Douglas Mettenburg
J.B. Hunt
Douglas Mettenburg finished his BS in Industrial Engineering at Iowa State University in 1998 and pursued a MS degree in Industrial Engineering at University of Arkansas after 6 years of industry work. He graduated from the U of A in 2007. Mr. Mettenburg has over 20 years of Transportation and Supply Chain experience in developing transportation and supply chain solutions. Doug's work experience includes software development, third party logistics, and supply chain consulting. As part of J.B. Hunt Transport he is responsible for the Operation research Team, Data Science team, Data Modeling, Data Engineering, and Business Intelligence.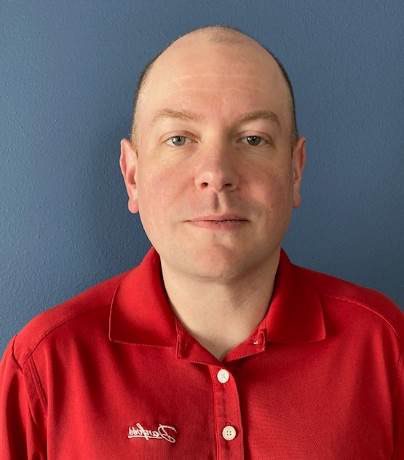 Todd Trogu
Danfoss
Todd Trogu works for Danfoss in Ames, Iowa as a Director, Manufacturing Technology and Projects. In this role, he leads the investment and footprint strategy for manufacturing within the business unit he supports. Todd joined Danfoss in 2005 and has held a variety of roles in manufacturing, engineering, and operations leadership.

Todd and his wife, Christie, reside in Slater, IA. Both are active in their small community where Christie is a local Veterinarian and Todd serves a member of the volunteer fire department.

Todd has a Bachelor of Science degree in Industrial Engineering from Iowa State University.