Welcome to the InDustrial Engineers Are Leaders (IDEAL) Learning Community!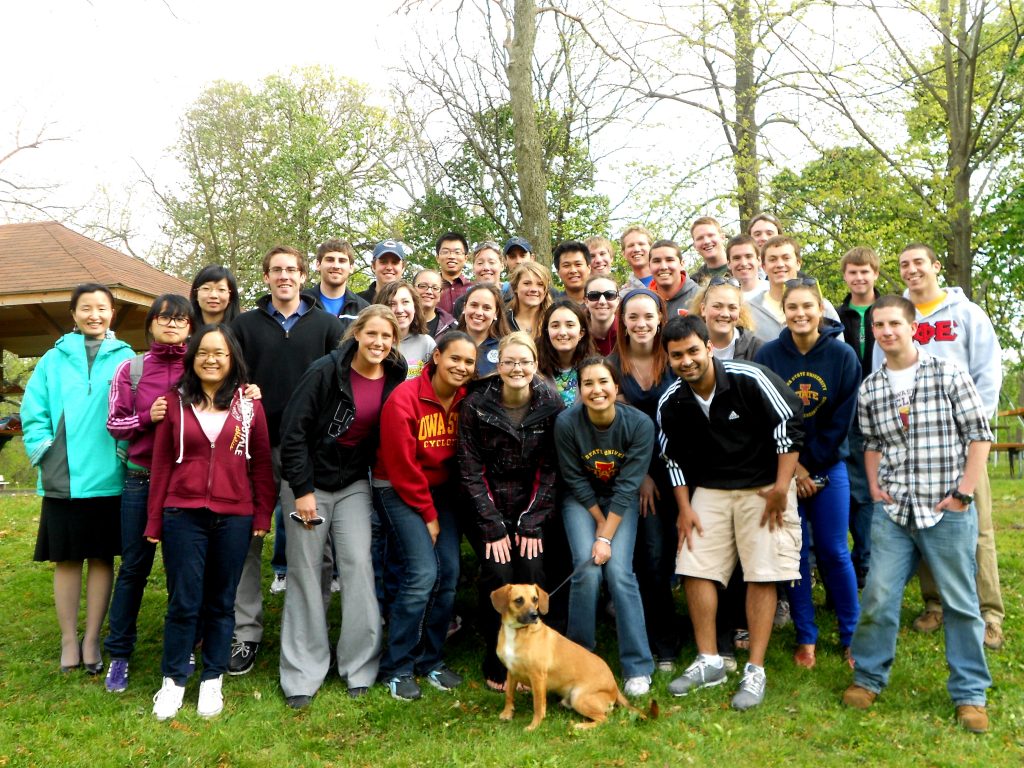 What is a learning community?
At Iowa State University, learning communities are small groups of students who generally take one, two, or three courses together and are in similar major programs. A learning community puts students in contact with others who have similar academic goals, provides opportunities for career exploration, introduces students to university resources, and connects first-year students with peer mentors in their program of study.
What is IDEAL?
IDEAL helps new Industrial Engineering students transition into college life by developing a supportive network of students, peer mentors, faculty, and staff. Students in the IDEAL Learning Community take clustered courses to build interactions based on similar academic interests, while learning together to enhance their experience.
What is a peer mentor?
IDEAL mentors are successful, experienced students who will share their academic, internship, study abroad, and campus involvement experiences with first-year students. They will also share their time management and study strategies to help students in the transition from high school to college. IDEAL peer mentors will also coordinate out-of-class activities, ranging from study groups to social events.