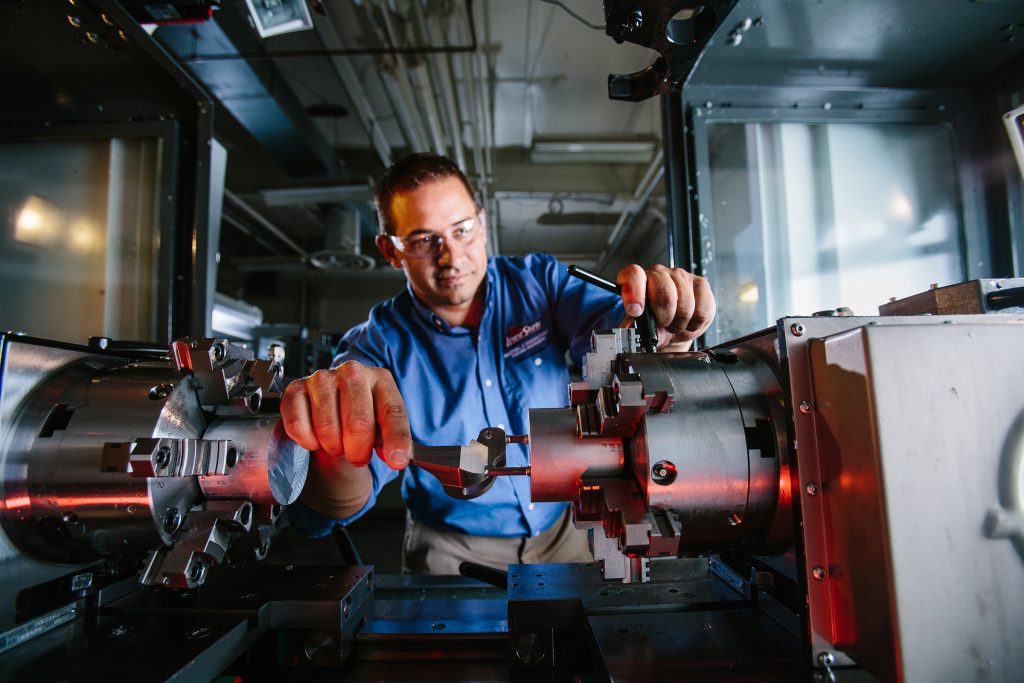 Industrial engineers design, develop, implement, and improve integrated systems that include people, materials, information, equipment and energy. The mission of the Department of Industrial and Manufacturing Systems Engineering is to meet the highest standards of excellence in teaching, research, service and professional practice and thereby establish itself as a leader among academic departments of industrial engineering.
Our department offices are located on the third floor of Black Engineering Building. Instructional and research laboratories are on the ground and first floors of Black Engineering Building.
---
What is it that Industrial Engineers do?
You order a new tablet online. You expect it to be delivered to your door within 48 hours. This simple transaction sets in motion a complex web of activities involving information technology, manufacturing, and delivery systems. Industrial engineers design, build, analyze, and operate these kinds of systems for telecommunications, healthcare, consumer products, defense, automotive, electronics, and transportation companies. Industrial engineers use principles of engineering and management to integrate systems that include people, materials, information, equipment and energy.
Industrial engineers help people get more out of life by improving their work environments, providing better service, and reducing their cost of living. We are working to improve the environment by conserving energy, reducing industrial waste, and recycling materials.
Many of our graduates have built successful careers as engineers, managers, sales representatives, and consultants for companies such as, American Airlines, Mayo Clinic, General Motors, Boeing, Intel, Federal Express, John Deere, and Principal Financial Group. Some graduates work for small consulting companies or start their own businesses.
The average starting salary of industrial engineering graduates is $62,500 per year.