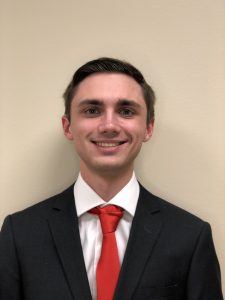 Year: Senior
Major/Minor: Industrial Engineering
Hometown: Waukee, Iowa
Hobbies: 3D Printing, being with friends, fishing, and watching movies.
Clubs and organizations: The Engineering Ambassador and Mentorship Program (TEAM), Stand Up Comedy Club, Improv Comedy Club, the Cardinal Pokemon Club, and the Institute of Industrial Systems Engineers (IISE).
Favorite memory at ISU: Going to Destination Iowa State and making a lot of new friends!
Advice for new students: Don't be afraid to ask for help. Whether you are stuck on a homework problem, or your having issues adjusting to college life, don't be afraid to ask someone for help.
Interesting fact about me: I have certifications in both Solidworks and Additive Manufacturing